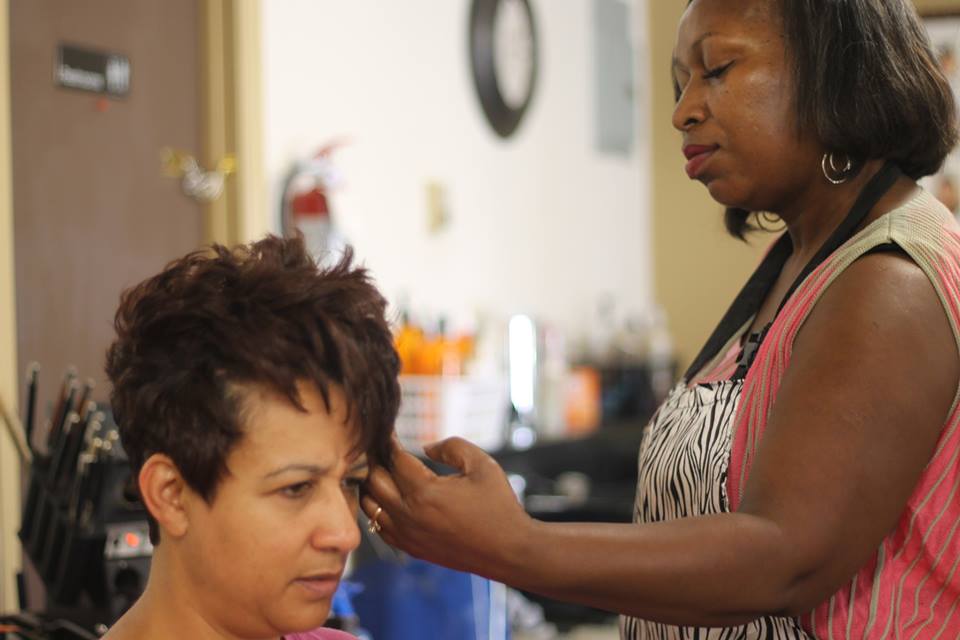 Launching a customer loyalty program doesn't have to take a village.  We get it, you're a small business owner and you don't have the time to take on even more responsibility.  While new business development remains important, acquiring new customers is more expensive and less lucrative than repeat business. Customer loyalty should be a go-to strategy for any small business.
According to Manta's joint report with BIA/Kelsey, nearly seven in 10 (66 percent) small businesses don't have a customer loyalty program, and of those that do, less than half have a digital program. This information may come as a surprise but customer loyalty is not only a way to drive customer retention, it's also a way to boost sales and grow business.
So, how do you get started? Let's take a look at the key components of an effective digital customer loyalty program.
Start with the End in Mind
Before leaping to the tactical applications of a loyalty program, you should start with the desired outcome in mind. Clearly define your goal and what you want to achieve from a customer loyalty program. This should be specific and measurable. Saying you want more business is too broad. But a goal of decreased customer churn, increased average order size, decreased costs or improved customer acquisition is more specific.  Quantify the goal and add a timeline, such as "decrease customer churn by 20% in the next 18 months." If the goal is to decrease churn, for example, the loyalty program may include an incentive to sign a longer-term agreement or contract for a monthly service. If the goal is improved customer acquisition, the program could incent existing customers to refer the business to their friends and family.
Who's Your Audience?
The next step is to determine who will be eligible for the program. Will it be everyone or just your best customers?  For example, you may want to target customers based on spending thresholds, purchases per year or even specific products. The upside to a more targeted group is that you would be rewarding ideal buying behavior and subsequently driving more of it. This would also enable you to segment and reward your highest profit customers.
Automate, Automate, Automate
Did we mention you should automate?  There are many ways to automate a loyalty program, and the more automated it is, the easier it will be to manage and maintain. Using automation does not mean that personalization is reduced. Business owners who participated in Manta's study with BIA/Kelsey talked at length about the personal aspect of their loyalty programs and the importance of personalized service as a competitive advantage. Depending on the type of program you select, there are many free or low-cost ways to get started.
Reach Out and Touch a Customer – with Email
Staying in touch via email is one of the easiest and most effective ways to kick off a loyalty campaign. You can start simple by creating a steady stream of communication around your loyalty program. There are many free or low-cost email marketing solutions such as Constant Contact, Vertical Response and MailChimp that are easy to use and implement. These systems have pre-built templates or can be customized to more closely reflect your business' unique brand.
Keep Your Customers Engaged
A business does not want to be "out of sight, out of mind" from existing customers. It's important to remain visible with consistent and relevant communications. Target your communications to customers' interests and preferences. This is one way that technology can help you to be more – rather than less – personal. For example, you could send an email to customers who bought a specific product with information about a complementary product.  CRM, email and automation provide information about your customers that can be leveraged to create personalized communications.
Go Social
We know you keep hearing it, but we're going to say it again. Social media is an extremely effective way to engage with existing customers on a regular basis. Take the time to understand which social media channels (Facebook, Pinterest, Foursquare, Instagram to name a few) your customers engage with the most. Once you've selected the right network(s), build your social community through varied and engaging content and create unique options for sharing and referring.
Bottom line?  For most businesses, it can cost up to 10 times more to acquire a new customer than to retain an existing one. Sounds like all the more reason for a customer loyalty program.  So, go on, give it a try.